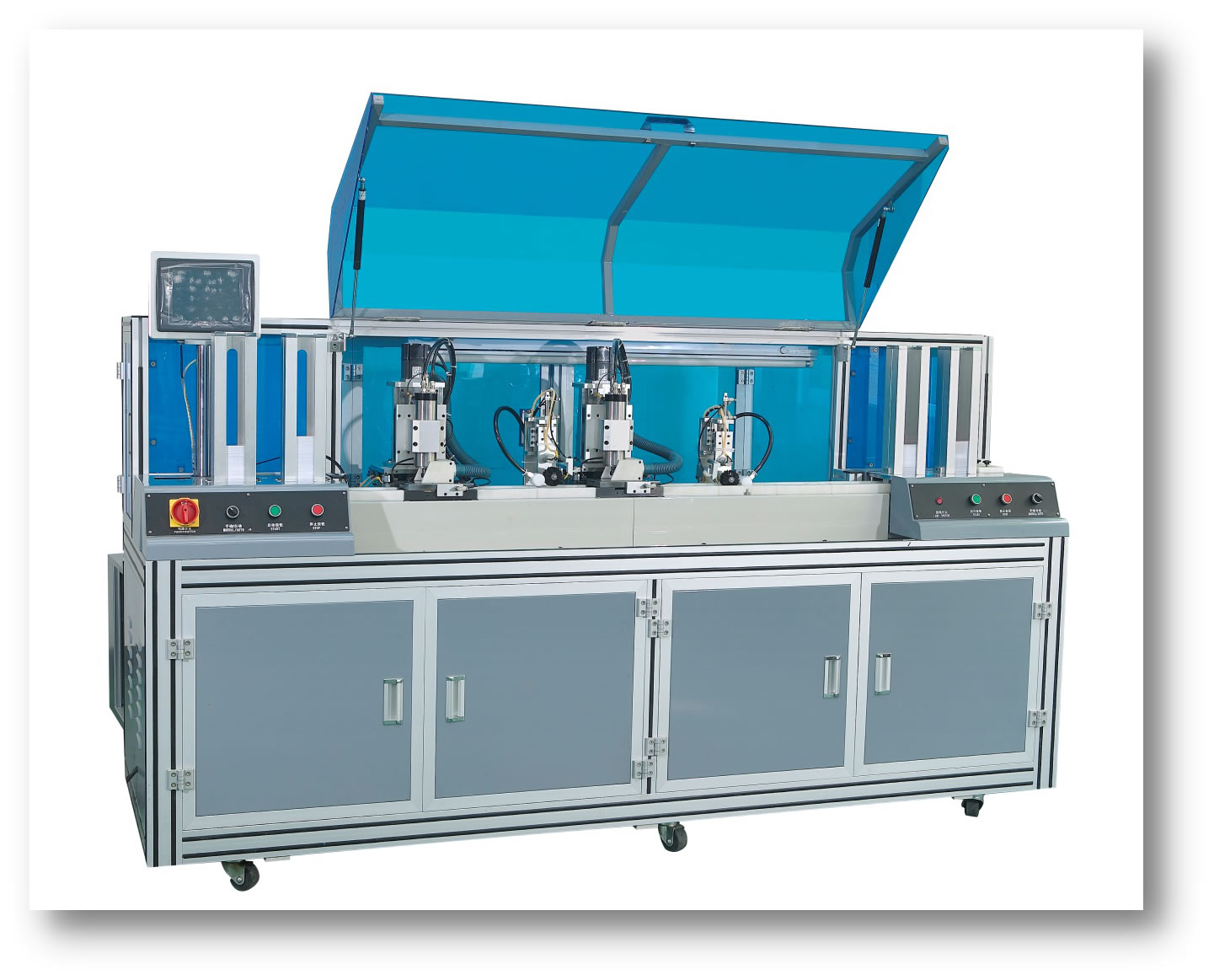 Automatic IC Chip Milling and Embedding Machine AIC3
This machine is operated on touch panel human-machine interface automatically controlled by PLC, vacuum suction plate coordinates air cylinder to send materials automatically and chips are fed by stepping of servo system, with high precision and rapid speed.
Stepping cylinder drives modules to send material automatically and position of module corrects punching automatically to ensure precision. The best temperature is set at the imported temperature controller, which coordinates encapsulating of hot and cold welding heads to attain the best encapsulating effects.
Features:
1. It incorporate hot welding, module punching, encapsulating and testing.
2. Hot welding and them cold welding, with good effects.
3. Automatic correction of module position, with high precision.
4. Automatic identification and rejection of poor modules.
5. Automatic testing of groove position.
6. Automatic monitoring and protection for module stepping.
7. Automatic replacement of card feed and discharge boxes.
8. Automatic program-controlled running.
9. Alarm in case of errors and automatic machine halt.
10. Rational and stable material sending structure.
Technical parameters:

| | |
| --- | --- |
| Model | AIC3 |
| Power source | AC 220V/50 HZ |
| Total power | 2.0KW |
| Air source | 6Kg/cm2 |
| Weight | 1000Kg |
| Output | 2500-3500 pcs /hour |
| Control method | PLC+ servo system |
| Operator | 1 person |
| Specification of cards | ISO standard cards |
| Overall dimension | L2170×W880×H1800mm |